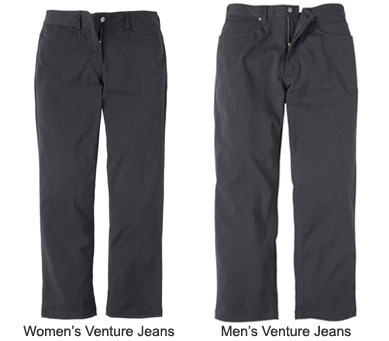 Men's and Women's Venture Jeans
Smart enough for work - tough enough for adventurous travel.
Made from a rugged technical fabric, our Venture Jeans are a high-performance alternative to regular cotton canvas jeans.
The fabric, a sophisticated blend of polyamide and elastane, is tough, stretchy wind resistant and offers total protection from the harmful effects of UV radiation.
Our Dynamic Moisture Control™ finish maximises comfort in hot and humid conditions. They're easy to wash, by hand or the machine, and will comfortably dry overnight – with little or no ironing required.
Fabric: 97% polyamide canvas, 3% elastane with DMC.™
Click here to Shop Women's Venture Jeans.
Click here to Shop Men's Venture Jeans.